Cosmetic Dentist in Franklin, KY
All our professionals at Towe Dentistry maintain the highest levels of accreditation and pursue ongoing education to stay abreast of the latest trends in dentistry.

Our Dentist: Dr. Todd Towe
Richard L. Towe, D.M.D. *Retired*
Dr. Richard Towe attended Western Kentucky University where he enrolled in the ROTC. He then obtained his DMD Degree from the University of Louisville School of Dentistry in 1970. Following graduation from dental school, Dr. Towe served in the Army until starting his own private practice in Franklin, KY in 1972. Dr. Towe is a member of the American Dental Association, the Kentucky Dental Association, and the Pennyrile Dental Society. In his spare time, Dr. Towe loves to go fishing on Barren River Lake and travel to horse shows all over the country. He and his wife, Suzanne, also enjoys spending time with family, which includes three children and five grandchildren.

Pictured at the 2020 Appaloosa World Show: Dr. Richard Towe, Jessica Towe, Zane Towe, Blaize Towe, Dr. Todd Towe, and Sue Scobee (Horse Trainer)
Todd Towe, D.M.D.
Dr. Todd Towe attended Western Kentucky University where he graduated in 2007. Following his education at WKU, Dr. Todd completed his DMD degree at the University of Kentucky College of Dentistry in 2011. Dr. Todd joined his father in June 2011. In January of 2012, Dr. Todd became a member of the American Academy of Facial Esthetics and completed the necessary training to offer the services of Botox and Juvederm to his patients. Between Dr. Todd and his father, they are able to offer all the services needed to make their patient's smile the best it can be. Dr. Todd is very involved in the horse industry. He travels to numerous horse shows throughout the year, and he has won numerous World and National Championships. In June of 2011, Dr. Todd married his wife, Jessica; in October of 2013, they welcomed their first son Zane into the world. Since then, in June of 2016, they had another son, Blaize.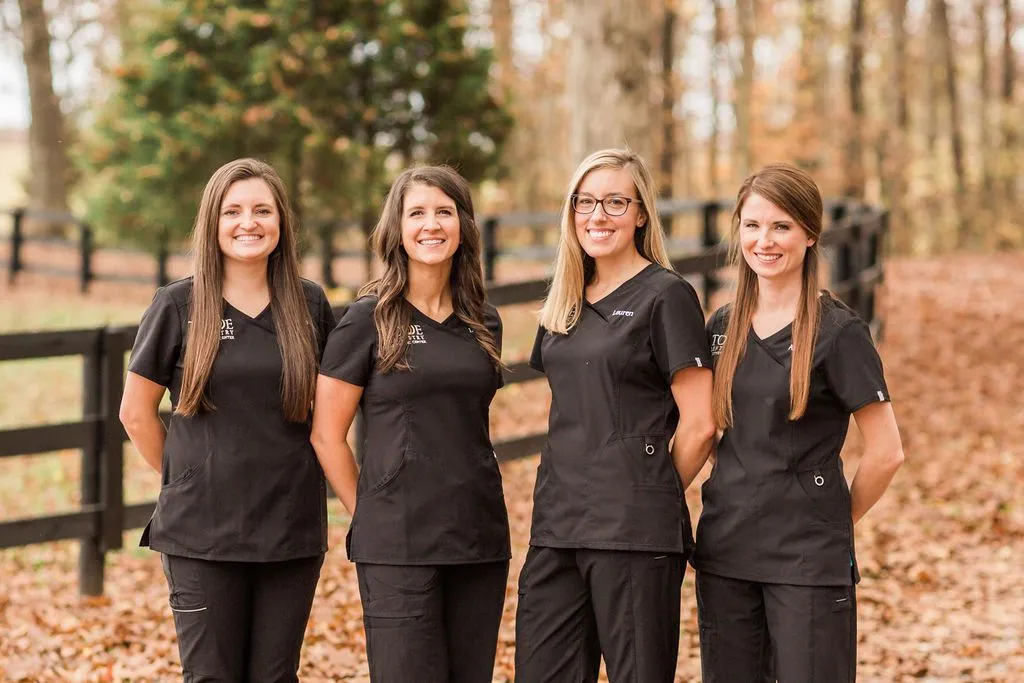 Dental Hygienists L-R: Jenna Clark, Leslie Deason, Lauren Pinson and Amy Moody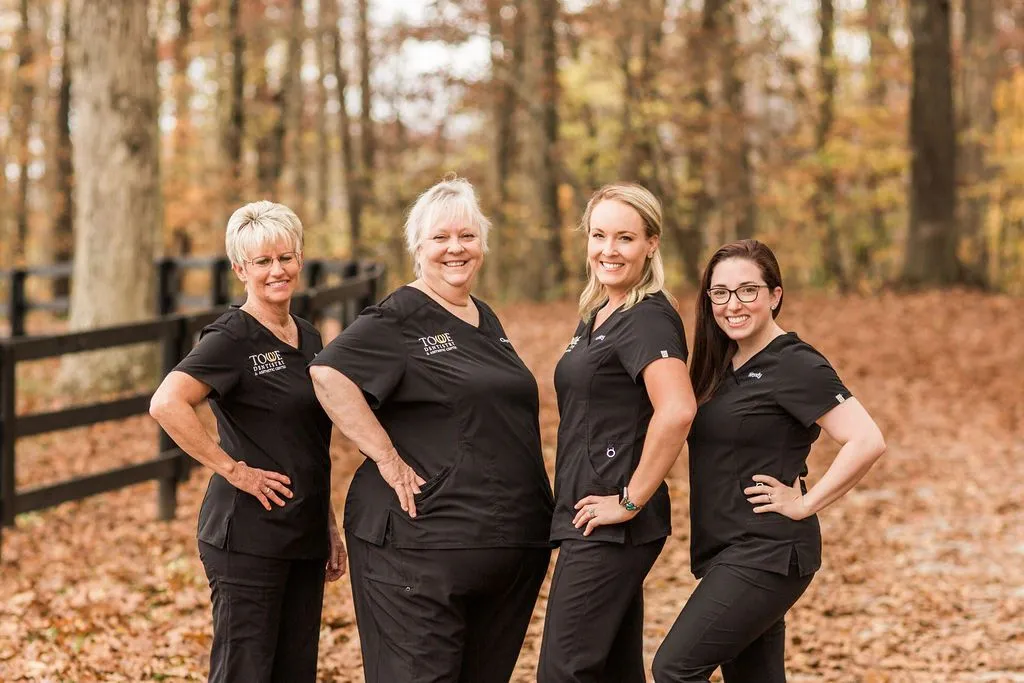 Our Dental Assistants L-R: Jackie Gent, Cheryl Rogers, Ashley Lanius, Wendy Fox
Front Office Staff L-R: Anne-Hayden Satterly, Freda Burrell, Teresa Mayeur